THE AVENGERS: AGE OF ULTRON
The most exciting comic book movie of 2015 is easily Marvel Studios' The Avengers; Age of Ultron. It will be the 11th film in the Marvel Cinematic Universe. Here's what we know about it.
First of all, the release date is May 1, 2015 and Joss Whedon is back in the director's chair. Iron Man, Thor, Captain America, The Hulk, Black Widow, and Hawkeye will all return with the same actors as the first film. Other returning characters include Erik Selvig, War Machine, Nick Fury, and Maria Hill.
Baron von Strucker is also set to return from the after credits scene in Captain America: The Winter Solider. Also in the scene were Quicksilver and Scarlet Witch who are supposed to have major roles in this film.
Quicksilver will be played by Aaron Taylor-Johnson. Johnson has already starred in two comic book movies, both as the title character in Kick-Ass and Kick-Ass 2. You may have also seen him in the 2014 Godzilla film, Oliver Stone's Savages, or Anna Karenina.
Scarlet Witch will be played by Elizabeth Olsen. the little sister of the Olsen twins. She appeared with Johnson in Godzilla and in the Spike Lee remake of Oldboy. Her character has the ability to warp reality in the comics and is Quicksilver's twin sister.
Another classic Avenger that will be included is Vision. He will be played by Paul Bettany, who voiced the AI program JARVIS in the Iron Man films and the first Avengers, implying a connection between the two. In the comics, Vision was created by the villain Ultron, but turned good and joined the Avengers.
Obviously, as the title implies, Ultron will be the main villain. In the comics, he was created by Hank Pym, also known as Ant-Man. Despite an Ant-Man film coming out later that year, Whedon has stated that Pym is not responsible for Ultron in this version. Presumably, Tony Stark will be the one who creates Ultron.
Roy Thomas and John Buscema created Ultron in 1968. He has consistently been one of the coolest and most popular Avengers villains since his creation.
Ultron will be played by James Spader. Spader's breakthrough performance was in the 1989 Steven Soderbergh film Sex, Lies, and Videotape.
He's appeared in films such as Less Than Zero, Stargate, and Lincoln and also had significant roles on television including Boston Legal and currently, The Blacklist.
Fans thought it was a bit odd to hire such a respected actor to portray the robotic Ultron. Producer Kevin Feige stated they will be "capturing his face and body to create a whole performance... We did not hire James Spader to do a robot voice."
There have also been rumors about the inclusion of the Marvel version of Greek hero Hercules.
ANT-MAN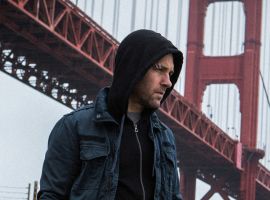 An Ant-Man film has been in development since even before Iron Man came out. It was originally going to be directed by cult filmmaker Edgar Wright. Wright broke into the mainstream with his 2004 zombie comedy Shaun of the Dead. Since then, he's also made Hot Fuzz, Scott Pilgrim vs. the World, and The World's End.
Ant-Man was supposed to be part of Phase One of the Marvel Cinematic Universe. Instead, Wright made Scott Pilgrim in 2010 and Marvel Studios waited for him to be free. In 2012, the film was finally given a release date of November 6, 2015. Many had looking forward to this film for years, mainly because of Wright's reputation.
In May of 2014, Marvel shocked fans by announcing that Edgar Wright would not be the film's director. Apparently they had "differences in their vision of the film." He was replaced by Peyton Reed, director of films such as The Break-Up and Yes Man. Clearly, he doesn't have the pedigree or following of Edgar Wright.
For a long time it was unclear which version of the Ant-Man character would be used. The classic version was scientist Henry Pym, who was created by Stan Lee, Larry Lieber, and Jack Kirby in 1962. He was eventually one of the founding Avengers. The Ant-Man name was also later used by Scott Lang and Eric O'Grady.
Eventually it was revealed that both Hank Pym and Scott Lang would appear. Pym is played by Michael Douglas and invented the Ant-Man technology. He is mentoring Scott Lang, played by Paul Rudd.
Lost star Evangeline Lilly has also been cast as Hope van Dyne, Pym's daughter. Fans have speculated that she will be the MCU version of The Wasp, who was also a founding Avenger. The Wasp's alter ego is Janet van Dyne in the comics and she is Pym's wife.
The villain in the film will be Darren Cross, AKA Yellowjacket. He is going to be played by Corey Stoll, who was excellent in the role of Congressman Peter Russo in House of Cards.
Rapper T.I. has also been cast in an unknown role.
FANTASTIC FOUR
The Fantastic Four have been absent from film since the two movies starring Jessica Alba and Chris Evans. Those were both pretty awful and unpopular with comic book readers so this isn't surprising.



The film rights to Fantastic Four are owned by FOX, not Marvel. Part of the deal is that to keep the rights, a film with these characters must go into production every so often. Supposedly, the cameras rolled on the reboot with just enough time to keep the Fantastic Four at FOX.
Many fans have expressed the desire for the team to go back to Marvel Studios so they can be part of the Marvel Cinematic Universe. This is partly because of very significant characters such as the Silver Surfer and Galactus that go along with the Fantastic Four.
Instead, FOX could create a Marvel universe of their own given that they own both The Fantastic Four and the X-Men. However, these characters aren't necessarily a natural fit to be in the same universe. There have been rumors about a connection between the two franchises, but nothing has been confirmed so far.
The Fantastic Four reboot is being directed by Josh Trank. This will be his second film as director, the first being the 2012 found footage film. Chronicle. He is also currently slated to direct an untitled Star Wars spin off film that will be released in 2018.
The screenplay is going tobe written by Simon Kinberg (Days of Future Past, Sherlock Holmes) and Jeremy Slater, who has no previous credits according to IMDB.



The main members of the cast have been announced. Kate Mara (House of Cards) will play Sue Storm, also known as Invisible Woman. Some controversy has arisen over the casting of her brother, Johnny Storm. The Human Torch will be played by Michael B. Jordan, who worked with Trank in Chronicle and also appeared in Red Tails and Fruitvale Station.
The controversy came up because Jordan is black and Johnny Storm is white in the comics. The producers have yet to explain how a brother and sister could be different races, but presumably one of them will be adopted or something.
Mr. Fantastic will be portrayed by Miles Teller, who you may have seen in Project X, The Spectacular Now, or Divergent.
Finally, The Thing will be played by Jamie Bell. Bell has worked with directors such as Steven Spielberg in The Adventures of Tintin and Lars von Trier in Nymphomaniac. He's also been in Jumper, King Kong, and Snowpiercer.
The villain Doctor Doom will appear, played by Toby Kebbell. (War Horse, Dawn of the Planet of the Apes)
In addition, Tim Blake Nelson (O, Brother Where Art Thou?, The Incredible Hulk) has been cast as Harvey Elder.
The film is scheduled to be released August 7, 2015. The release date has actually been pushed back twice now. No official images or footage have come out.
KINGSMAN: THE SECRET SERVICE
The Secret Service is the name of a 2012 comic series written by Mark Millar and with art by Dave Gibbons, published by Icon Comics. Gibbons is best known for his work with Alan Moore, like the massively influential graphic novel Watchmen.
Millar is equally famous. His works have been turned into films before, such as Wanted and Kick-Ass.
The film adaptation is called Kingsman: The Secret Service and was directed by Matthew Vaughn. He's no stranger to comic movies having already directed the Millar adaptation Kick-Ass as well as X-Men: First Class. Like Kick-Ass, the film will reportedly be rated R in the United States.
The cast includes Colin Firth, Michael Caine, Samuel L. Jackson, and Mark Hamill. Hamill is actually a character in the original comic, but he does not appear to be playing himself in the film.
The trailer recently came out and you can view it below. The release date is February 13, 2015.